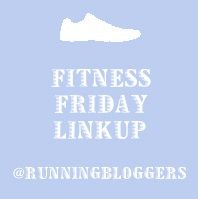 The Fitness Friday linkup is easy and fun to do, create a fitness blog post and link up on every Friday right here! Make sure you add the FF button to your post and/or sidebar (this will allow your readers to join in on the fun too!). The link will be up for the whole week so you can have time to check out other Fitness Friday Blog Posts and a new linky will appear the next Friday. There are two very important rules below. We all need comment love, that is the purpose of a linkup… If someone takes the time to comment on your blog and you do not comment back it defeats the purpose of having a link up. The linkup is designed to build a supportive relationship between it's participants and cannot be successful if everyone doesn't follow the rules. The sole purpose of this Linkup is to build a supportive comment sharing system to help build our blog and reader relationships.
Rules Of The Link UP.
1. If someone comments on your blog post have blog edict and visit their blog to leave a  comment as well. You have 2-3 days to comment back on their blog post.
2. Your blog post must be linked back to this Fitness Friday link up.